Reactive and aggressive behavior can be the result of fear, anxiety, or frustration. As dog behavior experts who live and work in crowded urban areas, we have considerable experience working with dogs who bark, lunge, and even bite when on-leash.
We know how frustrating it is when you can't enjoy a peaceful stroll with your best friend. And we know how to help your dog feel safe again so you can get back to enjoying your walks, regardless of where you live.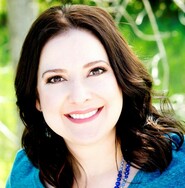 Dr. E'Lise Christensen, DVM, DACVB
Chief Medical Officer
Dr. E'Lise Christensen DVM is a board-certified veterinary behaviorist and an international lecturer and author. Dr. Christensen is board-certified by the American College of Veterinary Behaviorists and a member of the American Veterinary Society of Animal Behavior (AVSAB) Speaker's Bureau and the American Veterinary Medical Association. Dr. Christensen received her Doctor of Veterinary Medicine from Iowa State University in 2002.
Dr. Christensen has contributed to articles in Dog Watch, Cat Watch, Cat Fancy, Dog Training Solutions, Real Simple, Newsday, and various other print media. She has been a contributor and guest on Foxnews.com's "Pet Health" and "Studio B with Shepard Smith", ABC News' "Nightline," and many other radio programs, television programs, and newscasts.
Bobbie Bhambree, CDBC, CPDT-KA, Certified Dog Behavior Consultant
With over fifteen years of experience and as the former Director of Pet Training at North Shore Animal League, Bobbie brings expertise to her work with families here at Behavior Vets. She is also a faculty member of Catch Trainer's Academy and Agility University where she teaches new trainers the art of behavior modification.