It is difficult for us to transition to a lifestyle of containment. We may feel stressed, bored, or anxious. Guess what? Your dog feels the same way! Just as we develop coping mechanisms for these tough times, we have to help our dogs develop ways to cope with the disruption to their regular schedule and manage their feelings of boredom and anxiety. At Behavior Vets, we are offering virtual services to help owners learn how to use this period of social distancing and isolation to bring out the best in their dog!
In this webinar, you'll learn:
How to integrate exercise, enrichment, and training into your daily routine so your dog is left feeling content and relaxed at the end of the day.

How to get the most out of your time with your dog.

How to address attention-seeking behaviors effectively.

When you may need professional help.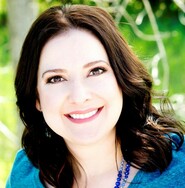 Dr. E'Lise Christensen, DVM, DACVB
Chief Medical Officer
Dr. E'Lise Christensen DVM is a board-certified veterinary behaviorist and an international lecturer and author. Dr. Christensen is board-certified by the American College of Veterinary Behaviorists and a member of the American Veterinary Society of Animal Behavior (AVSAB) Speaker's Bureau and the American Veterinary Medical Association. Dr. Christensen received her Doctor of Veterinary Medicine from Iowa State University in 2002.
Dr. Christensen has contributed to articles in Dog Watch, Cat Watch, Cat Fancy, Dog Training Solutions, Real Simple, Newsday, and various other print media. She has been a contributor and guest on Foxnews.com's "Pet Health" and "Studio B with Shepard Smith", ABC News' "Nightline," and many other radio programs, television programs, and newscasts.
Ferdie Yau, MA, CPDT-KA
Behavior Consultant
Ferdie Yau is a Certified Professional Dog Trainer and Behavior Consultant who started his training career at the Central Park Zoo in 2002. Ferdie has been training dogs and educating their humans in NYC, the Bronx, and Inwood since 2007, and founded Sits & Wiggles Dog Training in 2009.
He is a strong advocate for improving animal welfare and providing free or low-cost training services for under-served communities through his work at the Humane Society of Westchester and the Community Pets Program, a compassionate outreach initiative of Animal Care Centers of NYC. Ferdie has an MA in Conservation Biology from Columbia University (2007) and a BS in Natural Resource Ecology and Management from the University of Michigan (1998).