Are you stressed out about bringing your dog to the vet? Does your dog growl or snap at the vet? Do you avoid bringing your dog to the vet because of the stress it causes the both of you? Does your dog snap or growl at you if you try to clip their nails? Do you hate giving your dog a bath because it is an immense struggle for both of you? 
Be blown away by the power of trust and communication. Learn low-stress husbandry training methods so you can provide better and more compassionate care for your dog. If you would do anything for your dog, then cooperative care is the one thing you should do.  
After this webinar you will understand:
Why trust and communication are important to medical care
How fear, anxiety, and stress can complicate medical care and harm your dog's well-being
How to use cooperative care techniques that teach your dog to be an active participant in their own care
How to empower your dog by increasing choice and control
How to make medical care feel fun and safer
How to be the best caretaker possible because it matters to you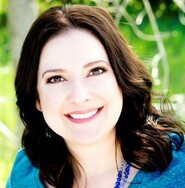 Dr. E'Lise Christensen, DVM, DACVB
Chief Medical Officer
Dr. E'Lise Christensen DVM is a board-certified veterinary behaviorist and an international lecturer and author. Dr. Christensen is board-certified by the American College of Veterinary Behaviorists and a member of the American Veterinary Society of Animal Behavior (AVSAB) Speaker's Bureau and the American Veterinary Medical Association. Dr. Christensen received her Doctor of Veterinary Medicine from Iowa State University in 2002.
Dr. Christensen has contributed to articles in Dog Watch, Cat Watch, Cat Fancy, Dog Training Solutions, Real Simple, Newsday, and various other print media. She has been a contributor and guest on Foxnews.com's "Pet Health" and "Studio B with Shepard Smith", ABC News' "Nightline," and many other radio programs, television programs, and newscasts.
Ferdie Yau, MA, CPDT-KA
Behavior Consultant
Ferdie Yau is a Certified Professional Dog Trainer and Behavior Consultant who started his training career at the Central Park Zoo in 2002. Ferdie has been training dogs and educating their humans in NYC, the Bronx, and Inwood since 2007, and founded Sits & Wiggles Dog Training in 2009.
He is a strong advocate for improving animal welfare and providing free or low-cost training services for under-served communities through his work at the Humane Society of Westchester and the Community Pets Program, a compassionate outreach initiative of Animal Care Centers of NYC. Ferdie has an MA in Conservation Biology from Columbia University (2007) and a BS in Natural Resource Ecology and Management from the University of Michigan (1998).