What do people mean when they talk about enrichment? How can enrichment be more effective at improving outcomes?
Drew Webster (CPDT-KA) of Behavior Vets will present a three-tiered approach to treat stress and maladaptive coping behaviors in shelter environments. Join us to understand the impact of the environmental conditions from a sensory perspective and how enrichment can improve wellness and adoption outcomes. This will be a 30-minute presentation followed by Q+A.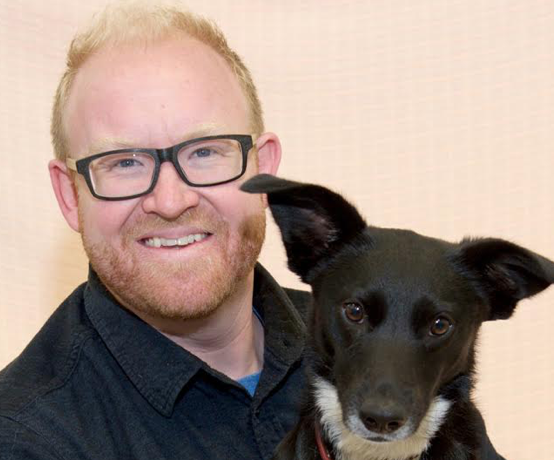 Drew Webster, CPDT-KA
Behavior Consultant
Drew Webster (CPDT-KA) has been training dogs professionally since 2009. He is a faculty member and the Canine Programs Manager at The Institute for Human-Animal Connection at the University of Denver. There, he teaches students competency-based models of Canine Assisted Intervention strategies centered around how to utilize the human-animal bond in therapeutic work. He is the co-facilitator and developer of the Canine Assisted Intervention Specialist Certificate and has earned an Animals and Human Health Certificate. His work has been published in "Animal-Assisted Interventions for Health and Human Service Professional" by Nova Publishing and he has been a contributor for Petfinder and Petocracy.
Ferdie Yau, MA, CPDT-KA,
Director of Shelter and Community Outreach & Behavior Consultant
Ferdie Yau is a Certified Professional Dog Trainer and Behavior Consultant who started his training career at the Central Park Zoo in 2002. He has experience training dozens of exotic species including California sea lions, river otters, Arctic foxes and polar bears. He is also the Staff Trainer at the Humane Society of Westchester (HSW), an Instructor and Mentor Trainer at CATCH Canine Trainers Academy, and studies urban coyote behavior and population dynamics with the Gotham Coyote Project. Ferdie has an MA in Conservation Biology from Columbia University (2007) and a BS in Natural Resource Ecology and Management from the University of Michigan (1998).