There is a lot of information available to owners on the importance of socialization and training for puppies, and how to get them started on the right paw with their new families. Which is a very good thing! However, there's NOT a lot of information about the importance of socialization and training for kittens. In fact, many new kitten owners aren't aware that socializing their kitten is a vital part of getting them ready for a lifetime in a human household. What goes into raising a behaviorally healthy cat? Our current-day domestic cats are considered by many to be "semi-domesticated." They're so close to their wild ancestor, evolutionarily speaking, that they need some help to be able to live a happy, fulfilled life in a human household.
For a content feline companion, it's vital to make sure your kitten has the right socialization at the right time. In this webinar, we'll go over the factors that make each kitten an individual, how to best prepare them for a life in our homes, and what to do if your kitten's socialization was insufficient.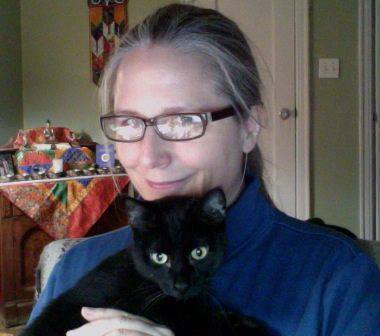 Mary Molloy, CPDT-KA
Behavior Consultant
After much studying and encouragement from her ASPCA mentors, Mary completed a Cat Behavior Consulting mentorship through the IAABC, and in 2017 added feline behavior consultations to her practice.
When not seeing private clients, Mary works as a Cat Behavior Counselor for the Anti-Cruelty Behavior Team at the ASPCA. She also assists adopters from NYC Animal Care and Control and volunteers at quarterly adoption events to help new pet adopters with their behavior and training questions. You can also find her at vet offices and community groups around NYC giving talks about canine and feline body language and running community dog classes and kitten socialization classes whenever and wherever she can.