In this presentation, we'll be looking at different forms of enrichment that can be provided in the shelter environment: which are necessary for basic welfare, how to implement them, and how to track their impact on individual cats' welfare. We'll also look at examples of how some shelters have created enriching environments.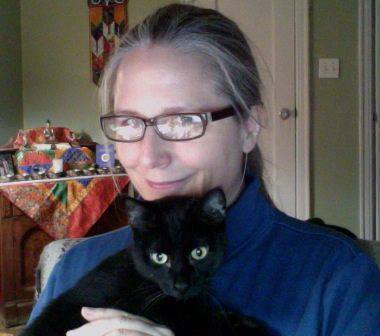 Mary Molloy, CPDT-KA
Behavior Consultant
After much studying and encouragement from her ASPCA mentors, Mary completed a Cat Behavior Consulting mentorship through the IAABC, and in 2017 added feline behavior consultations to her practice.
When not seeing private clients, Mary works as a Cat Behavior Counselor for the Anti-Cruelty Behavior Team at the ASPCA. She also assists adopters from NYC Animal Care and Control and volunteers at quarterly adoption events to help new pet adopters with their behavior and training questions. You can also find her at vet offices and community groups around NYC giving talks about canine and feline body language and running community dog classes and kitten socialization classes whenever and wherever she can.