Becoming a first time rabbit owner can be overwhelming--with lots of information out there, where do you start? 
Join us for an introduction to rabbit ownership and the do's and don'ts of the rabbiting world. Learn the best ways to provide safe and secure housing for your bun, create enriching environments to encourage natural behaviors, and bond and engage with your new rabbit. 
Avoiding common mistakes can help prevent the development of behavioral issues, while promoting a healthy and harmonious rabbit relationship.
Included in this presentation is a Q&A session from the recorded presentation.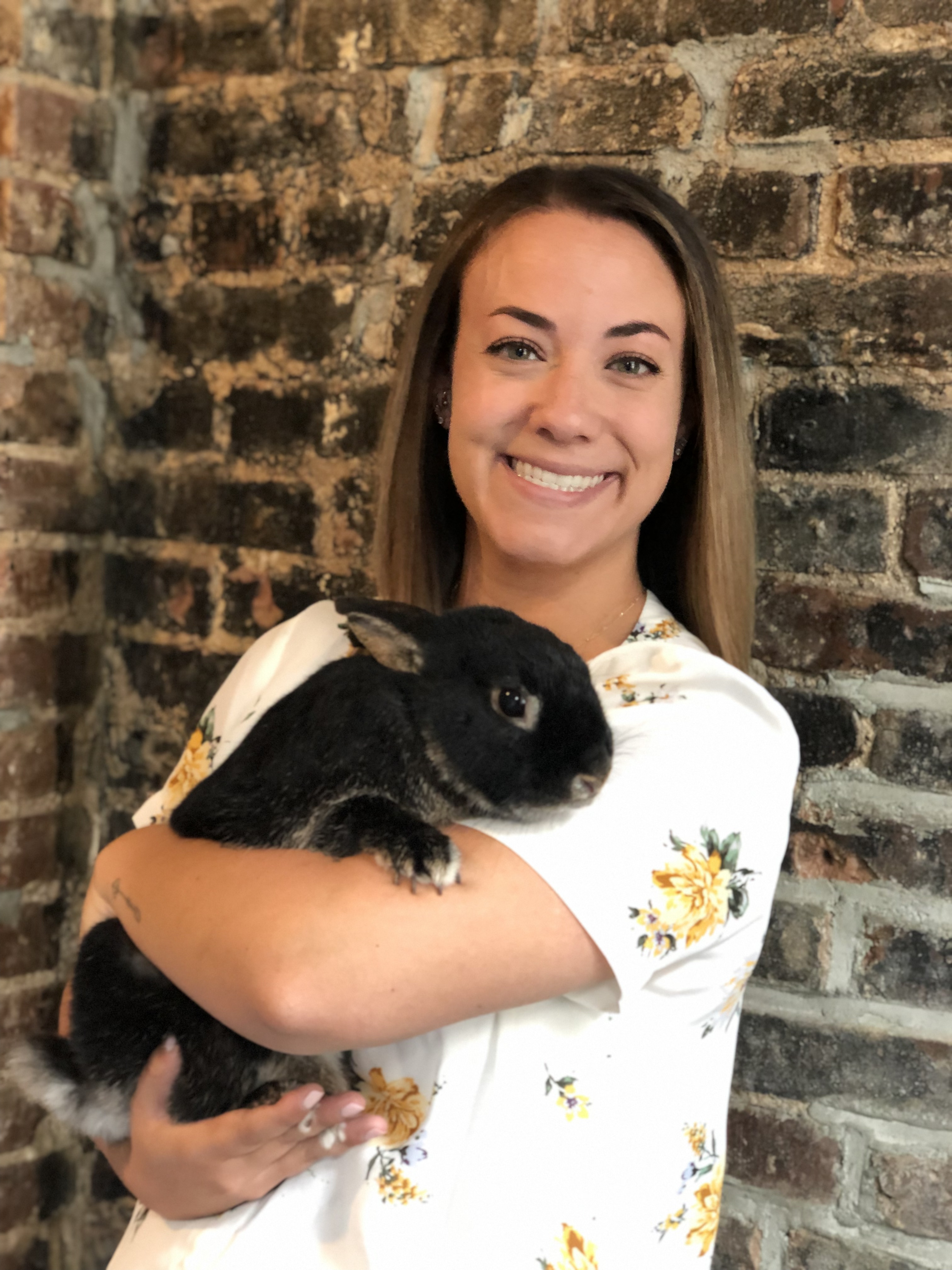 Taylor Kelly, MA,
Behavior Consultant
Taylor Kelly holds a Master's Degree in Animal Behavior and Conservation and is a certified Fear Free Trainer. While earning her Masters, Taylor was part of a team that researched the adult human perception of distress in the cries of bonobo, chimpanzee, and human infants. The study was published in the Biological Journal of the Linnean Society.
Taylor spent several years working in New York City's largest and busiest municipal shelter, the Animal Care Center , before joining Behavior Vets. A native of Long Island, New York, Taylor worked as a Canine Behavior Supervisor & Manager, overseeing the canine behavior teams for the Brooklyn and Manhattan care centers, and the Staten Island dog population. Her duties included managing the canine enrichment program which included their daily playgroup sessions, kennel enrichment, their socialization program and basic training programs. While in the shelter, Taylor's dog training mainly involved teaching basic manners, managing arousal and leash biting, addressing on-leash dog reactivity and fearful behaviors. Setting each dog up for success while transitioning into a new home, Taylor assisted in matching adopters / fosters with potential dogs, conducted counseling and training via zoom and running the shelter's 'Ask the Trainer' sessions for the Brooklyn location. As acting assessor, Taylor conducted handling assessments to assign adoption levels to each dog within the shelter. Assessments included handling sensitivity, arousal, resource guarding, and prey drive.
Not only does she have many years of experience working with dogs, she also has extensive experience in rabbit behavior with two rabbits of her own. She continues to volunteer as a dog walker, and foster for both cats and dogs from the Animal Care Centers. In her personal life Taylor has worked on her persona's dog journey with separation anxiety and resource guarding with other dogs.
Taylor worked at an elephant sanctuary for retired circus elephants in 2016. In her spare time, Taylor likes to travel and try new places to eat around the city.